My Blog
Posts for tag: dental implants
By Zsambeky, Chaney & Associates Family Dentistry
January 18, 2019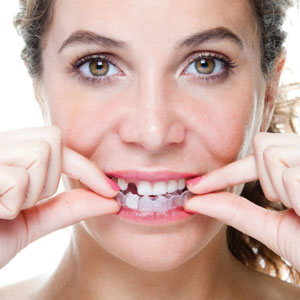 You have a lot of options for replacing missing teeth, from state-of-the-art dental implants to affordable, but effective partial dentures. But if the teeth in question have been missing for a while, you may first have to undergo orthodontic treatment. Here's why.
While they may feel rigid and firm in the jawbone, teeth are actually held in place by periodontal (gum) ligaments. These elastic tissues lie between the teeth and the bone and attach to both with tiny filaments. This mechanism allows the teeth to incrementally move over time in response to biting pressures or other environmental factors.
When a tooth goes missing the teeth on either side of the space naturally move or "drift" into it to help close the gap. This natural occurrence can reduce the space for a restoration if it has gone on for some time. To make room for a new prosthetic (false) tooth, we may have to move the drifted teeth back to where they belong.
If you're thinking metal braces, that is an option—but not the only one. Clear aligners are another way to move teeth if the bite problem (malocclusion) isn't too severe. Aligners are a series of custom-made, clear, plastic trays worn over the teeth. The patient wears each tray, slightly smaller than the previous one in the series, for about two weeks before changing to the next one. The reduction in size gradually moves teeth to their intended target position.
Many adults prefer clear aligners because they're nearly invisible and don't stand out like metal braces. They're removable, so you can take them out for cleaning or for special occasions. And, we can also attach a prosthetic tooth to the tray that temporarily covers the missing tooth space.
Whichever orthodontic treatment you choose, once completed we can then proceed with restoration to permanently replace your missing teeth. While it can be a long process, the end result is a beautiful smile that could last for years to come.
If you would like more information on your dental restoration options, please contact us or schedule an appointment for a consultation. You can also learn more about this topic by reading the Dear Doctor magazine article "Straightening a Smile before Replacing Lost Teeth."
By Zsambeky, Chaney & Associates Family Dentistry
April 22, 2018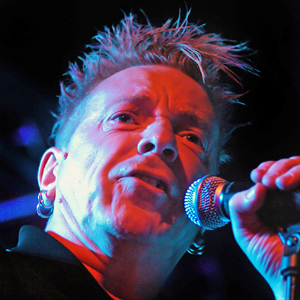 Everyone has to face the music at some time — even John Lydon, former lead singer of The Sex Pistols, arguably England's best known punk rock band. The 59-year old musician was once better known by his stage name, Johnny Rotten — a brash reference to the visibly degraded state of his teeth. But in the decades since his band broke up, Lydon's lifelong deficiency in dental hygiene had begun to cause him serious problems.
In recent years, Lydon has had several dental surgeries — including one to resolve two serious abscesses in his mouth, which left him with stitches in his gums and a temporary speech impediment. Photos show that he also had missing teeth, which, sources say, he opted to replace with dental implants.
For Lydon (and many others in the same situation) that's likely to be an excellent choice. Dental implants are the gold standard for tooth replacement today, for some very good reasons. The most natural-looking of all tooth replacements, implants also have a higher success rate than any other method: over 95 percent. They can be used to replace one tooth, several teeth, or an entire arch (top or bottom row) of teeth. And with only routine care, they can last for the rest of your life.
Like natural teeth, dental implants get support from the bone in your jaw. The implant itself — a screw-like titanium post — is inserted into the jaw in a minor surgical operation. The lifelike, visible part of the tooth — the crown — is attached to the implant by a sturdy connector called an abutment. In time, the titanium metal of the implant actually becomes fused with the living bone tissue. This not only provides a solid anchorage for the prosthetic, but it also prevents bone loss at the site of the missing tooth — which is something neither bridgework nor dentures can do.
It's true that implants may have a higher initial cost than other tooth replacement methods; in the long run, however, they may prove more economical. Over time, the cost of repeated dental treatments and periodic replacement of shorter-lived tooth restorations (not to mention lost time and discomfort) can easily exceed the expense of implants.
That's a lesson John Lydon has learned. "A lot of ill health came from neglecting my teeth," he told a newspaper reporter. "I felt sick all the time, and I decided to do something about it… I've had all kinds of abscesses, jaw surgery. It costs money and is very painful. So Johnny says: 'Get your brush!'"
We couldn't agree more. But if brushing isn't enough, it may be time to consider dental implants. If you would like more information about dental implants, please call our office to schedule a consultation. You can read more in the Dear Doctor magazine articles "Dental Implants" and "Save a Tooth or Get an Implant?"
By Zsambeky, Chaney & Associates Family Dentistry
December 30, 2016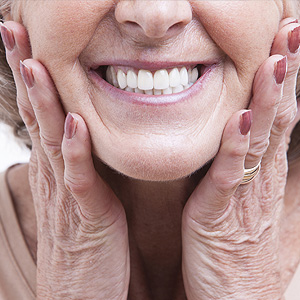 You've seen the ads for obtaining a new tooth in one day with a dental implant. Those aren't exaggerated claims — you can leave the dental office the same day with a new tooth that looks and functions like the old one.
But the dramatic marketing aside, there is a bit more to the story. Same day tooth replacement isn't appropriate in every situation. And even when it is, there are risks for failure.
We can minimize those risks, however, by focusing on certain goals during the three distinct phases in the process: removing the natural tooth; placing the metal implant into the jawbone; and affixing the visible, crown.
It's crucial during tooth extraction that we avoid damaging the socket bone that will ultimately support the implant's titanium post. If the socket walls break down it could set up future gum recession or cause us to abort the implant procedure altogether that day.
When placing the implant, we want to focus on achieving a strong hold. Due to its special affinity with titanium, bone cells gradually grow and adhere to the post to firmly anchor the implant in time. But since we're immediately loading a crown rather than allowing the bone to fully integrate first, we need to ensure the implant has a secure hold from the get-go. We can only achieve this with precise placement based on careful examination and planning, as well as adequate bone.
Even so, the implant still needs to integrate with the bone for a lasting hold, and that takes time. Even with normal biting forces the implant risks damage during this integration period. That's why we place a temporary crown a little shorter than the surrounding teeth. Those adjacent teeth will take the brunt of the biting force and not the implant.
Once the bone has fully integrated, we'll replace the temporary crown with a permanent one the proper height proportional to the other teeth. Even with the temporary crown, though, you'll still have a life-like tooth the day we removed the older one.
The key to success is planning — first determining if you meet the criteria for a same-day implant and then mapping out and carefully executing each succeeding step. Doing this will ensure your same-day implant is a success from day one.
If you would like more information on same-day tooth replacement, please contact us or schedule an appointment for a consultation. You can also learn more about this topic by reading the Dear Doctor magazine article "Same-Day Tooth Replacement with Dental Implants."