My Blog
Posts for tag: veneers
By Zsambeky, Chaney & Associates Family Dentistry
June 21, 2021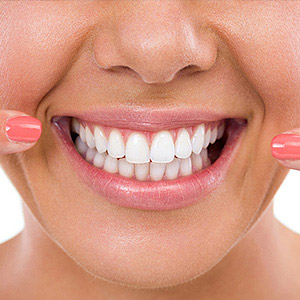 You could have an unattractive smile because of a chipped tooth or one slightly out of alignment. Or, it could be both of the above, plus some heavy staining to boot. Correcting each flaw individually might require a combination of different methods like orthodontics or porcelain crowns, which can take an extended period of time to complete.
But you may be able to correct numerous smile flaws with just one method—and in no more than a couple of treatment visits. It's called direct veneers.
Unlike regular veneers, direct veneers don't require a dental technician to craft a thin porcelain shell to bond over teeth. Rather, a dentist applies a tooth-colored material called composite resin to the problem teeth and "sculpts" an entirely new look that can correct multiple dental flaws at one time.
The dentist usually begins the process by creating a model ("wax-up") of proposed changes based on physical impressions of the jaw and teeth. Both dentist and patient can study the model and modify it if necessary, when finalizing the treatment plan.
At a subsequent appointment, the dentist prepares the tooth surface for bonding by removing a thin layer of tooth enamel, then shapes the teeth to better accommodate the composite resin. This tooth prep is similar to that done with traditional veneers, so it's permanent—the teeth will require some form of restoration from then on.
After applying an etchant and a bonding agent, the dentist applies the composite resin in small amounts, hardening each layer with a special light before applying the next one. With each subsequent layer, the dentist sculps the composite material to eventually resemble the wax-up model.
After completing the composite application, the dentist then uses hand tools and a dental drill to complete shaping, as well as an abrasive strip between teeth to aid future flossing. After just a few hours, the transformation is complete.
Direct veneers are durable, but not to the same extent as regular veneers or other cosmetic enhancements. They can also pick up stains over time, and may require re-treatment at some point. Still, direct veneers are a cost-effective way to improve the appearance of teeth with multiple flaws that could radically change your smile for the better.
If you would like more information on the direct veneer method, please contact us or schedule an appointment for a consultation.
By Zsambeky, Chaney & Associates Family Dentistry
December 09, 2020

It's been a rough year for all of us, but especially for Simon Cowell. The famous entrepreneur and brutally honest talent judge on American Idol and America's Got Talent underwent emergency back surgery in August after an accident on a new electric bike. But the good news is he's well on his way to recovery—and well enough in October to undergo another, less-stressful, procedure: a smile makeover with dental veneers.
This latest trip to the dentist wasn't Cowell's first experience with the popular restoration, wanting this time to update his smile to more closely resemble what he had when he was younger. He even brought along some older photos for reference.
Veneers aren't exclusive to celebrities like Simon Cowell, as thousands of people who get them every year can attest. These thin wafers of porcelain bonded to teeth can mask a wide range of defects, from chips, wear or discoloration to slight tooth gaps or misalignments. And every veneer is custom-made to match an individual patient's dental dimensions and coloring.
If you're thinking about a smile upgrade, here are a few reasons to consider dental veneers.
More bang for your buck. Compared to other transformative cosmetic options, veneers are relatively affordable, with the cost dependent largely on the extent of your dental needs. Still, dental veneers are an investment that can give long-lasting yields of a more attractive smile and even a completely new look.
Little to no tooth alteration. In most veneer cases, we need only remove a small amount of enamel so the veneers don't appear bulky (the alteration is permanent, though, so you'll need a veneer on the tooth from then on). It's also possible to get "no-prep" veneers requiring little to no alteration.
Durable and long-lasting. Continuing improvements in porcelain and other dental ceramics have led to stronger forms that can better withstand the biting forces your teeth encounter every day. Although you'll still need to be careful biting into hard items, your veneers can last for several years.
Easy to maintain. Veneer cleaning and maintenance is much the same as with natural teeth—daily brushing and flossing, and regular dental cleanings and checkups. Outside of that, you'll need to watch what you chomp down on: Veneers are strong, but not indestructible, and they can break.
As Simon Cowell knows, getting veneers isn't difficult. It starts with an initial visit so we can evaluate your dental health and needs. From there, we can present options on how to update your smile.
If you would like more information about dental veneers, please contact us or schedule a consultation. To learn more, read the Dear Doctor magazine articles "Porcelain Veneers" and "No-Prep Porcelain Veneers."
By Zsambeky, Chaney & Associates Family Dentistry
November 04, 2019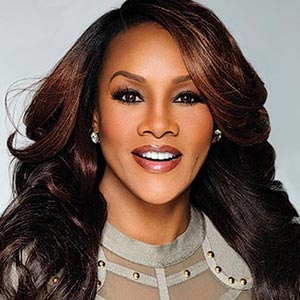 What's an actor's most important feature? According to Vivica A. Fox, whose most recent big-screen role was in Independence Day: Resurgence, it's what you see right up front.
"On screen, your smile and your eyes are the most inviting things that bring the audience in" she said. "Especially if you play the hot chick."
But like lots of people, Vivica reached a point where she felt her smile needed a little help in order to look its best. That's when she turned to a popular cosmetic dental treatment.
"I got veneers years ago," Ms. Fox told Dear Doctor magazine in a recent interview, "just because I had some gapping that probably only I noticed."
What exactly are dental veneers? Essentially, they are thin shells of lustrous porcelain that are permanently attached to the front surfaces of the teeth. Tough, lifelike and stain-resistant, they can cover up a number of defects in your smile — including stains, chips, cracks, and even minor spacing irregularities like the ones Vivica had.
Veneers have become the treatment of choice for Hollywood celebs — and lots of regular folks too — for many reasons. Unlike some treatments that can take many months, it takes just a few appointments to have veneers placed on your teeth. Because they are custom made just for you, they allow you to decide how bright you want your smile to be: anywhere from a natural pearly hue to a brilliant "Hollywood white." Best of all, they are easy to maintain, and can last for many years with only routine care.
To place traditional veneers, it's necessary to prepare the tooth by removing a small amount (a millimeter or two) of its enamel surface. This keeps it from feeling too big — but it also means the treatment can't be reversed, so once you get veneers, you'll always have them. In certain situations, "no-prep" or minimal-prep veneers, which require little or no removal of tooth enamel, may be an option for some people.
Veneers aren't the only way to create a better smile: Teeth whitening, crowns or orthodontic work may also be an alternative. But for many, veneers are the preferred option. What does Vivica think of hers?
"I love my veneers!" she declared, noting that they have held up well for over a decade.
For more information about veneers, please contact us or schedule an appointment for a consultation.